Note: Click on any blue colored text for more information.
19 Mercer Street, New York, New York, 10013 (212) 925-1365
www.acoustilog.com
Noise Case: Pildes vs. Restaurant Daniel
Excerpts from Judge Edmead's decision: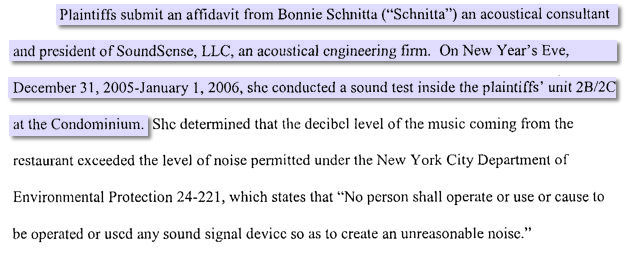 If you have arrived at this page from outside our site, you can use this link to access the Acoustilog Home Page.. Otherwise you can just close this separate window when you are done with the article.
Questions? Call us Monday to Friday 10 am to 5 pm at 212-925-1365. If you need to reach us at other times please use our contact form.
Copyright 1998, Acoustilog, Incorporated